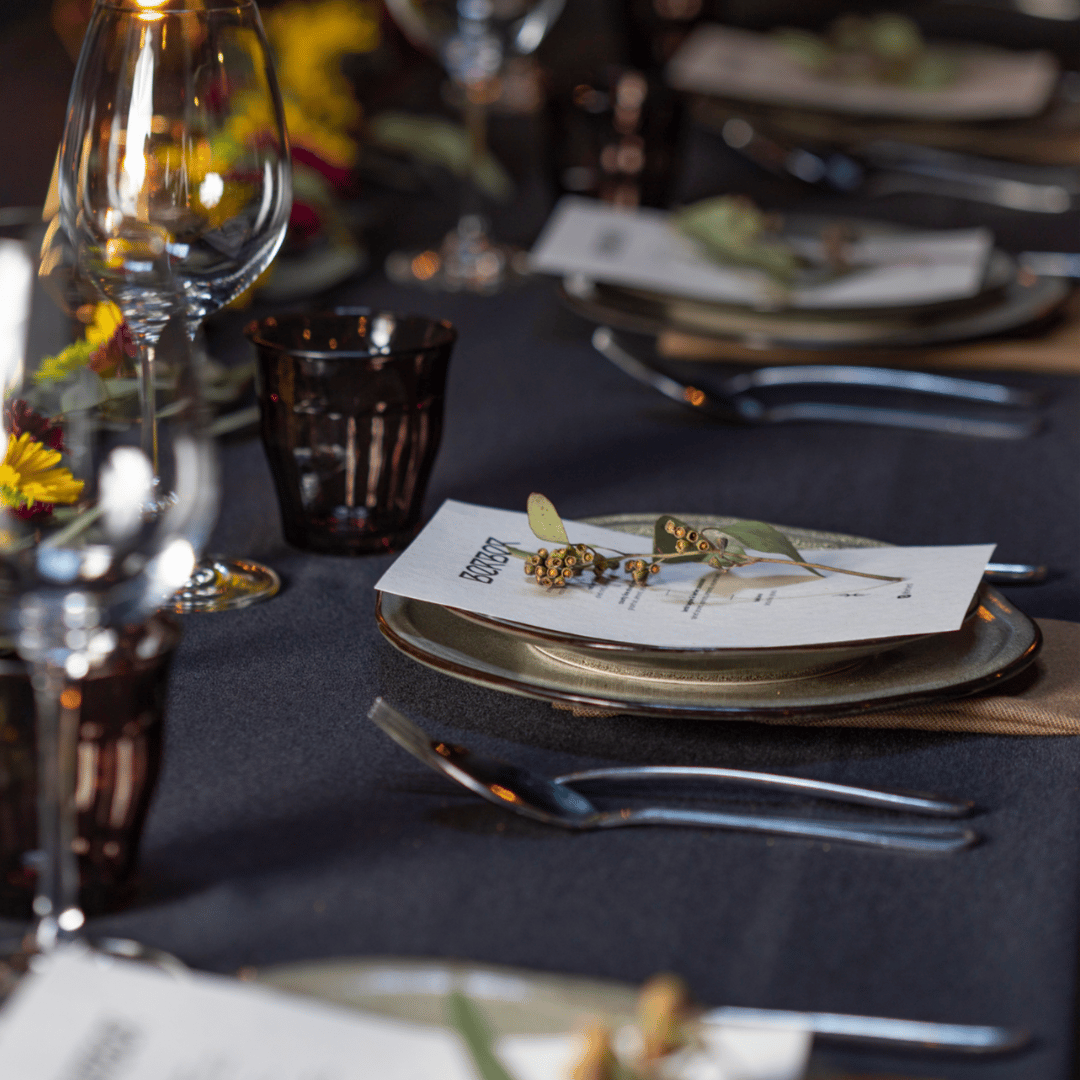 Celebrate with us at Berber
Celebrate with us at Berber
Forged by inspiring trips to Morocco, splendid live entertainment by the fire, and fond late-night conversations, Berber stands for the warm hospitality North Africa is renowned. Reinterpreting one of the most diverse culinary histories in the world can be daunting, but we're beyond ecstatic to provide such an artistic dining experience to San Francisco's doorstep. Apart from bringing a live cirque dinner show concept to Russian Hill, we welcome you all to create your own unforgettable event at Berber.

Under the guidance of our enterprising team and exceptional roster of performers, our award-winning venue stands alone — unlike a traditional restaurant, we double as a magical performance and concert venue. Known for its MICHELIN-acclaim, modern Moroccan cuisine, and live cirque entertainment, our prime location in Russian Hill offers the perfect getaway destination where special events become brilliant, and anything is possible.

Our award-winning venue has three spaces available for private parties, celebrations, and conferences. The first space is a cozy dining hall accommodating up to 150 guests, and it is perfect for celebratory gatherings, such as rehearsal dinners or birthday parties. Our second space is an intimate cabaret room that can welcome up to 80 guests, ideal for corporate events, fundraisers, and wedding receptions. Finally, our third space is a beautiful skylight mezzanine that leads up to our rooftop ledge, which can entertain up to 25 guests. Auspicious for seasonal parties, cocktail hours, and VIP affairs.

In addition to our delicious Moroccan cuisine, Berber offers a selection of rare North African wines and unique spirits. From spicy red wines from India to refreshing white wines from Tunisia, tipples and non-alcoholic refreshments are available for everyone. Liberal pours aside, our full bar brings joyful abandon and entertaining bartenders — guests can enjoy a variety of spiced cocktails, beers, and other beverages with uncommon flavor profiles.

But the real highlight of Berber is our live cirque entertainment. Enjoy live performances by acrobats, contortionists, and other top talents — many with local and international acclaim — to enchant your guests with joy and awe. Whether you are hosting a private party or attending a special event, the cirque entertainment at Berber brings together people of all cultures, backgrounds, and ages.

In this spirit, Berber is the perfect venue for any private event. With our excellent cuisine, live cirque stages, and beautiful event spaces, we're dedicated to serving your personal celebration or event as one of our own. If you are interested in hosting your next memorable occasion at Berber, be sure to contact us for more information.