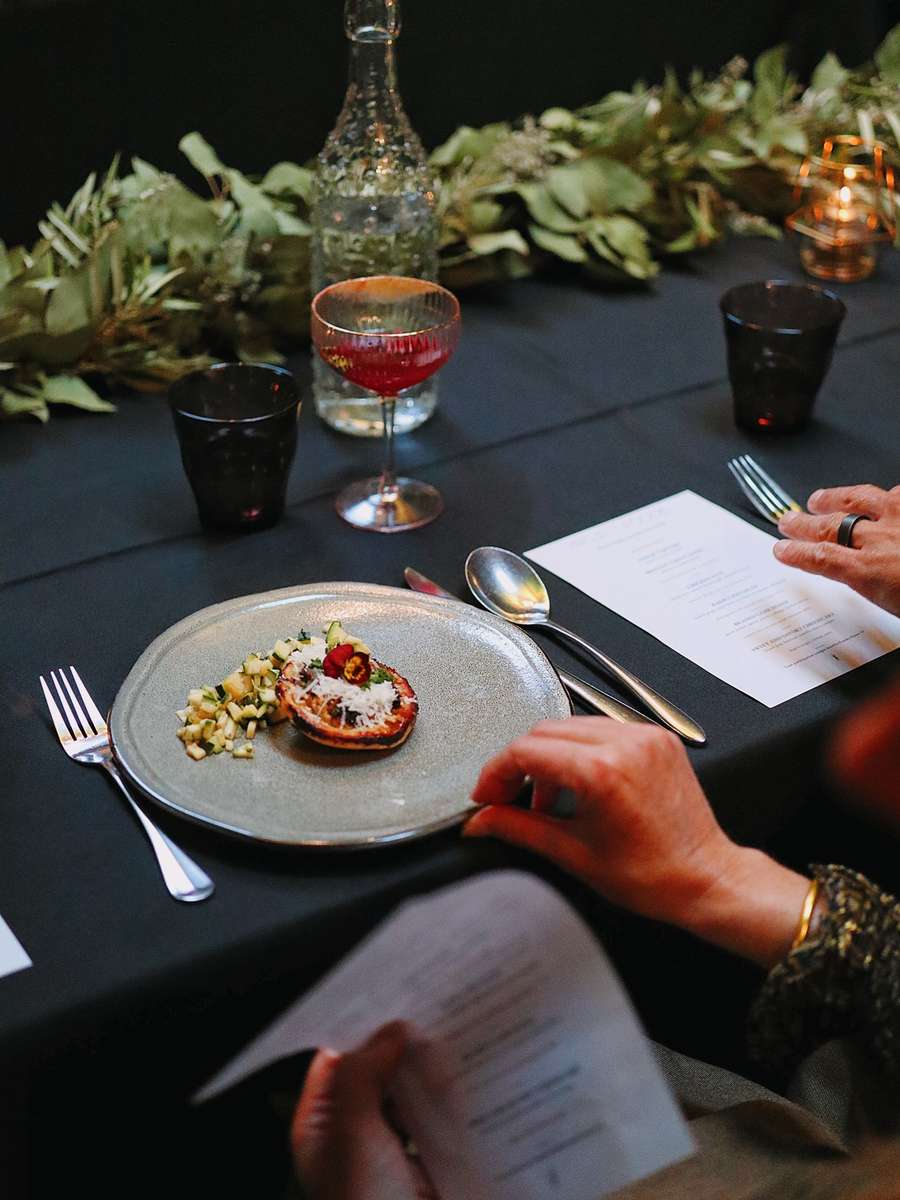 Bringing Positivity Back To SF Neighborhoods
Berber Feeds Dreams: Supports Bayview Non-Profit City Of Dreams With New Menu Featuring Youth-Grown Garden Produce
PRESS RELEASE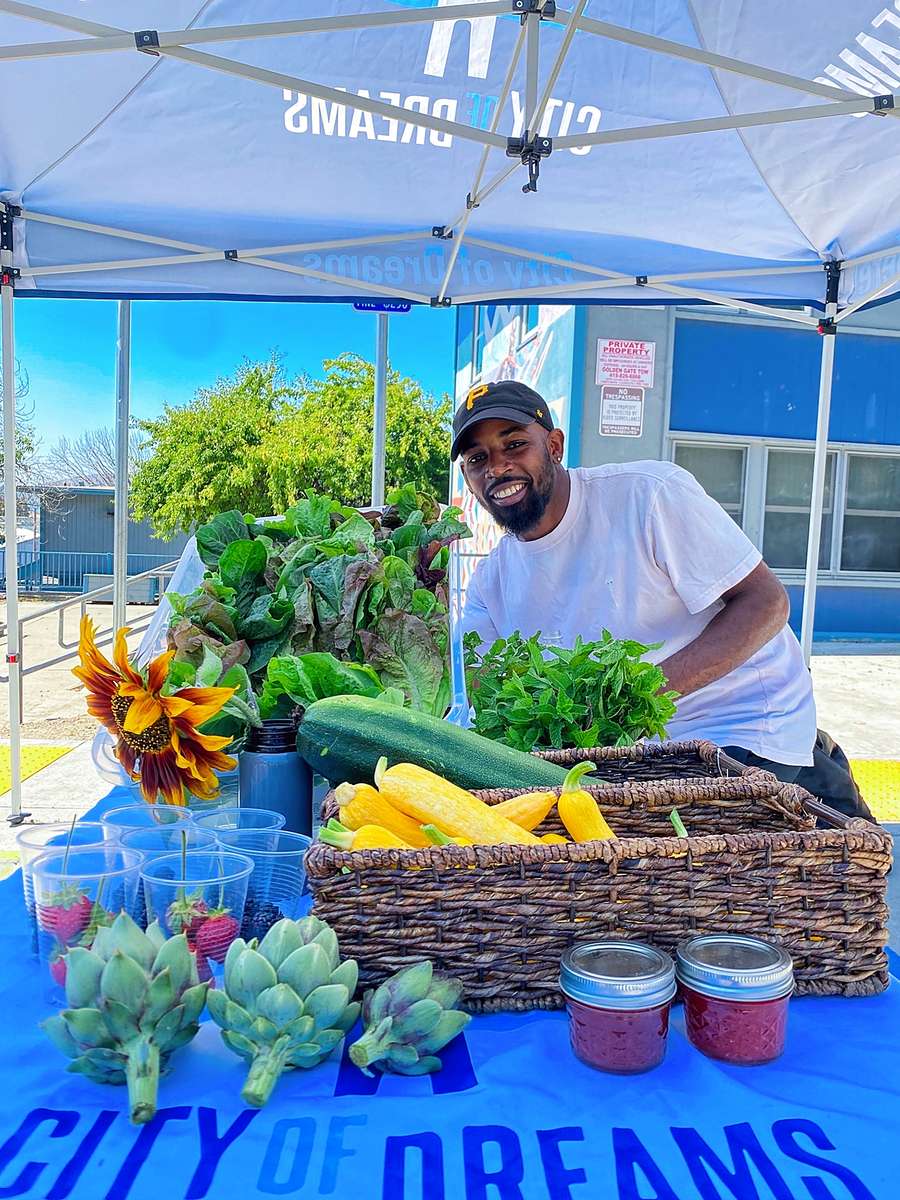 Kareem Sykes, Program Director of City of Dreams. Photo by City of Dreams.
(San Francisco, CA — August 30, 2023) - Berber announces new partnership with City of Dreams — a Bayview non-profit bringing black youth gardening programs to end generational poverty in underserved communities — for September's Project Foodie chef program and dinner event. In hopes of spreading positivity amongst weekly restaurant closures throughout the Bay Area, this partnership sheds a spotlight on overlooked communities supporting future generations seeking food entrepreneurship.
On Wednesday, September 20, 2023, Berber's Project Foodie program will feature Renee Hutchins, a passionate youth wellness educator, as she serves a new 5-course Latin soul food menu featuring organic produce from City of Dreams' community garden and select students from the non-profits Earn2Learn gardening program. Three Earn2Learn students (ages 10-11) will gain in-house kitchen experience and design several courses for this one-time-only dinner event.
Tickets are $95 (includes 5-course menu, with wine/cocktail pairings available), which can be purchased on Tock here.
Project Foodie is Berber's culinary program where local home cooks apply for paid onsite training with their MICHELIN-awarded chef and team. Chosen candidates have full license to create and serve their own 5-course menu to 24 guests in Berber's rooftop mezzanine. Berber's commitment to amplifying communities requires all Project Foodie candidates to choose a local non-profit organization to feature — previous non-profit partners have included La Cocina SF, The Bread Project, Narika, and Family House SF. Concluding the event, all dining guests vote for their favorite dish, and the winning course will be featured on Berber's monthly menu to donate all proceeds to the respective non-profit organization.
Berber's owner Tony Garnicki: "With Project Foodie, we provide a platform for the type of dialogue and cuisine you rarely see in the mainstream. Fully supporting an ensemble cast of ambitious cooking enthusiasts — some now as young as 10 or 11 — as they build their culinary legacy and share their unique stories. This innovative partnership with City of Dreams is more than just a dinner series: it celebrates resilience, determination, and the unbreakable spirit of a community coming together."
City of Dreams Executive Director Jarae Clark: "We are filled with gratitude to be chosen for this opportunity to be highlighted by Renee and Berber. These types of experiences are exactly what makes City of Dreams so special. Our unique and creative community of supporters come together to curate spaces that push our young people to see themselves in a brighter light while stepping outside of their comfort zones. It empowers us and is a reminder that anything is possible!"
About Berber
With a nod to the warm hospitality of the aboriginal Berbers of North Africa, Berber brings multisensory Mediterranean dining to the heart of San Francisco. Guests are transported to a lush, desert oasis with a craft cocktail program enhanced by exotic Moroccan spices, and a chic interior featuring indigenous Berber artifacts and hand-crafted textiles. Berber offers dinner shows Thursday through Sunday nights, complete with live cirque performances in their intimate, award-winning supper club. Special events and programming like Project Foodie are hosted throughout the year. For more information, visit berbersf.com.
About City of Dreams
City of Dreams' (CoD) mission is to help youth living in underserved communities build brighter futures through mentorship and youth development. Our organization weaves our values into three core programs to help us reach our bold vision: end the cycle of generational poverty in San Francisco's most challenged neighborhoods. We host programming at two public housing developments in SF's Bayview Hunter-Point district. Our program consists of: Saturday enrichment field trips, 1:1 matching with volunteer mentors, two teen wellness groups (Ground Zero), after-school literacy support, and a gardening program (Earn2Learn). Learn more at cityofdreams.org.
Press Inquiries
Melody Saradpon
415.508.7860